07 June 2018
We have long-standing relationships with a number of carefully selected not-for-profit organisations.
Like us, these charities seize opportunities and want to make a difference in their communities, by doing work that matters for a more sustainable future. Our partnerships are mainly focused on ensuring these causes are supported by websites that adapt to change and scale up smoothly.
Our support involves everything from website development to technical advice to annual fundraising. To ensure we provide the best service for our existing causes, we are not currently considering any additional not-for-profit organisations.
The mission
BabyStart is a charity that supports newborn babies born into challenging circumstances.
Established in 2015, they provide comprehensive newborn supplies contained within a cardboard box which can be used as a safe sleep space. The idea is modelled on a state-run Finnish programme which has been operating since 1938.
"Today, every baby born in New Zealand has the right to have their needs met. Tomorrow, our goal is to make sure they are."
- BabyStart's mission statement
The benefits of BabyStart are being seen in some of the country's most at-risk regions. Antenatal classes for young parents in Northland typically have very low attendance and completion rates. Since the class facilitators started offering the BabyStart boxes as an incentive for young parents to complete, the rate is now close to 100%.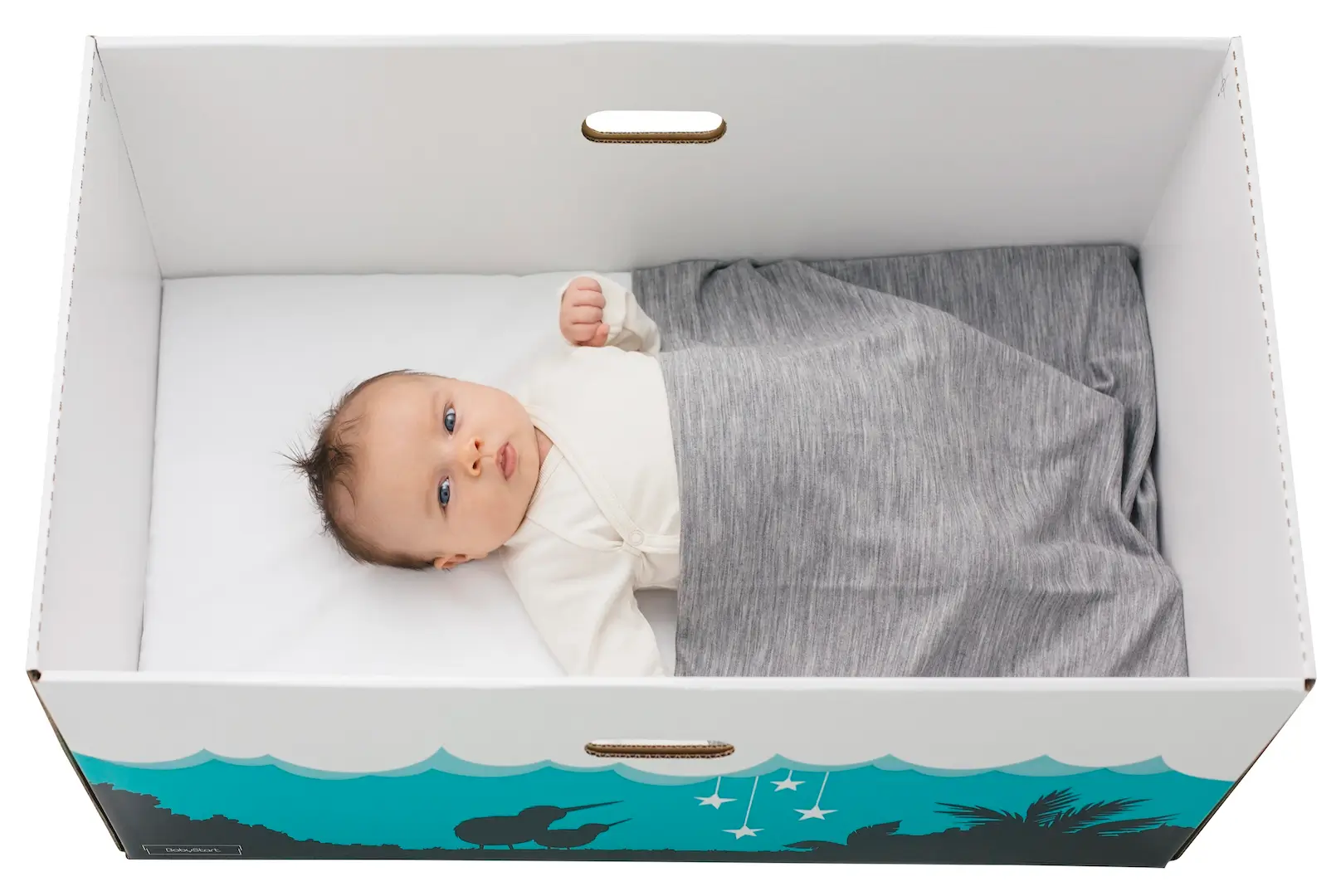 The solution
With 10 volunteers and no paid staff, resources for BabyStart are limited. They needed a clear and concise website that was user-friendly for volunteers to update easily.

One of the BabyStart founders had worked with Sandfield previously on a charity website project and knew the team could effectively implement a website to meet their needs. Sandfield developers set to work integrating e-commerce functionality into the BabyStart site. This allows website visitors to purchase a BabyStart box and donate one to those in need, "one to keep and one to give". There is also an option to simply purchase a BabyStart box for direct donation or make a tax-deductible charitable donation of any amount. This e-commerce capability frees up the BabyStart team to spend more time distributing the boxes to those in need.

The BabyStart website provides the volunteer team with a real advantage. They are able to do the small but important things easily, like showing a sponsor their logo on the website on the same day they've agreed to support the charity.
"The Sandfield team understands more than just the mechanics of websites. Sandfield provides great ideas for how to make your organisation work at its best."
Phil Horrobin, BabyStart Trustee
Once they achieve a suitable scale, BabyStart's next goal is to integrate inventory and logistics functions into the website.
Related Articles