User experience (UX) design is the process of designing user-centric products that meet user's needs. UX design matters, it's just as important to solutions as the visual identity. Your solution could have all the bells and whistles, looking just the way you like it, but this becomes meaningless if users don't know how to interact with your solution. If they don't feel there's any value in the interaction, they simply won't bother.
Consistent, intuitive products that meet user needs resonate well and ultimately mean a better business outcome. A thoughtful approach to the UX of your solutions creates meaningful interactions with users and builds their loyalty to your solution and brand.
This year I attended the hugely insightful UX Homegrown (UXHG), an annual submission-based community-curated design conference. UXHG aims to highlight the growth of the practice by sharing the often untold stories of UX practitioners and their projects, reflecting what UX looks like here in New Zealand.
All the talks were fantastic and insightful, there were a few particularly worthwhile case studies shared that demonstrate the widespread benefits smarter UX design can deliver that I'll relay in this blog post.
UX and Human Centred Design
Human-Centred Design (HCD) and UX design go hand-in-hand. HCD is a creative methodology that puts human needs and behaviours at the core of all design decisions. It requires curiosity and empathy to deeply understand the problems and realities users face in the real world.
UX design is the consideration/application of the HCD methodology.
Building empathy with your users creates more cohesive, personalised solutions
HCD requires a deep understanding of the user's problems and needs. In their article on Human Centered Design, DC Design explains "you should truly understand the people who experience a problem before you design a solution to serve them". To understand them, we need to take a holistic view and first examine the context, behaviours, and technological environments of the various users. In short: we need to fully understand the problems our users face before we try to create something to solve them.
"Okay Glass, let's ignore social norms"
Recent history shows a project lacking this basic understanding is off to a dangerous start. Take Google Glass. Released to the public back in 2014, Glass could perform many tasks by voice activation, including taking photos, sending messages and displaying the weather. While the technology was impressive, it lacked the basic understanding of the user's social environments.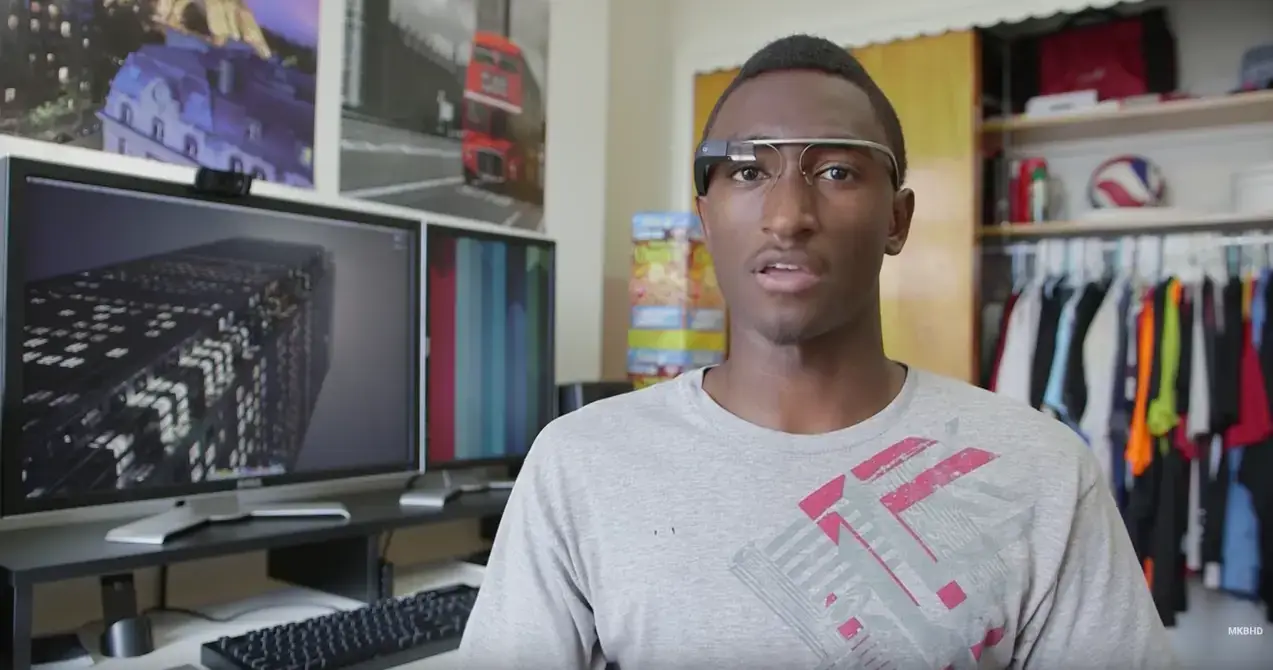 YouTuber Marques Brownlee (MKBHD) reviews the Google Glass Explorer Edition.
Are these mundane tasks significant enough in a user's day-to-day that they'd be willing to wear this device on their face? Keep in mind: it was wearable, it wasn't meant for intermittent use.
"No one could understand why you'd want to have that thing on your face, in the way of normal social interactions"
- MIT Technology Review
The Interaction Design Foundation concluded that the failure of the Glass could be traced back to Google's lack of empathy towards users, "voice-activated actions are socially awkward, the camera creates a privacy concern for people around the Glass user, and the device doesn't seem to solve any specific user needs."
HCD applied
Dan Cornwall and Sachi Tualelei from Digital Arts Network (DAN) presented their client case study at UXHG. They used the HCD approach to work with their client, ANZ, the large Australian/NZ bank.
ANZ frontline customer service staff field a huge range of customer queries every day. Their existing customer service platform was complex and not user-friendly, with staff often having to use multiple legacy tools to complete common tasks, keeping customers waiting while they navigated their way to appropriate information.
The bank asked DAN to help them simplify the platform, creating a single view of the customer and importantly shift staff focus off the technology and back onto delivering a more engaging service experience for both staff and customers.
We understand the problem, now what?
Once the team at DAN had developed an understanding of their users' problems, they needed to take these learnings and mould them into achievable, measurable, user-centric goals. The HCD approach challenged them to reframe business goals through a customer lens. For example, the initial goal was, "How can we increase ANZ's customer base?" - this wide and unfocused business goal, can be reframed more specifically to "How can we empower staff to provide better, faster, more personalised customer service?".
This became the shared vision for the project.
So, how DO we empower staff to provide a better customer experience?
DAN observed two main challenges for staff when signing up new customers: speed and data cleanliness. DAN identified these challenges and applied the appropriate design solutions, swapping out things like input fields for dropdowns and checkboxes where appropriate. This change enabled staff to remain engaged in conversation with customers while ensuring data cleanliness and exceeding expectations in both speed and customer care. This constructed a more genuine first interaction, and overall a better experience for both customers and staff. Much time was saved by streamlining the data input process, and staff no longer had to worry about two-finger typing in front of customers.
HCD considers every interaction an opportunity to benefit and delight users, creating experiences that resonate more deeply with audiences - driving loyalty, growth, and engagement. DAN's approach was iterative, measurable, and results-driven.
Key takeaways from the HCD approach
Test to fail and learn - don't test with the assumption that your solution is the one and only.
Ask the right questions - what information do you need to truly understand all of the user needs and behaviours?
People give better feedback with paper prototypes, they'll scribble on the page, cut things out and move them around to better get their pain points across to you.
Test with real context as much as possible - go on location, find out how your solution works in staff hands.
If you're interested in learning more about HCD, Mad*Pow has a fantastic summary whitepaper you can read: What is Human Centered Design?
Optimise your web presence
At Sandfield we build websites that achieve our clients' online business goals. Maintaining an impressive web presence is crucial to the ongoing growth and success of your business. We work with you to develop your website as part of your overall digital strategy. Our team of designers and developers work together to execute our clients' requirements to create beautiful, highly functional websites that achieve their online business goals.