Do work that matters.
Work for us and you'll run projects, problem solve, collaborate with clients and make a difference to their business every day. We promise variety, innovation and the opportunity to extend yourself. Sandfield works across a range of industries and technologies. In a short space of time you'll gain experience and skills that take years to build up elsewhere. You'll get the satisfaction of seeing projects through and being acknowledged for your good work. And, if you're up for it, you'll quickly have the opportunity to move into a lead role.
Think bigger
At Sandfield, we employ the best people, and we hang on to them. To work here you must be an exceptional solution developer and be commercially aware, technically expert, and financially literate. Working for us isn't just about the software, it is about understanding our clients' needs, and then utilising technology to add value. The business result is much more important than the system that supports it.
Work directly with clients
We immerse the whole team in all aspects of the software development lifecycle. All developers, regardless of their level or experience, need an in-depth understanding of the client's business and goals so that they can design workable, easily applied solutions. Communication skills are as highly valued as programming experience. As our relationships with our clients is key to our success we don't employ contractors.
Learn and grow
We structure the business at Sandfield so that our staff are supported, challenged and fulfilled. We don't adhere to bureaucratic rules or hierarchy ­– we simply match the right people to the right job. By providing each of our staff members with the opportunity to excel in areas that they find rewarding, we have built a team of committed, highly competent professionals. A significant proportion of our team has been with the company for 10 years or more.
Grow your career with Sandfield
Intern Opportunities
Hungry to make a difference and solve real-world business problems? We want you.
Starting your career at Sandfield builds strong technical and business foundations. You'll be supported on the job with one-on-one mentoring by our senior developers, who likely started out as an intern with us too.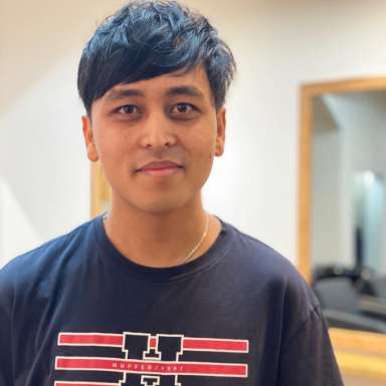 Intern Q&A: Suraj Ranjit
What did you do as an intern?
"I started working on in-house web projects and R&D projects involving prototyping. It was good to work on a variety of areas that had useful applications to the real world. I felt like a valued part of the team and my ideas were listened to, with really insightful feedback…"
What were some highlights of your internship?
"A highlight was the mentorship I received, I always felt well supported and like I was being taught by some of the best in the industry. I liked how approachable everyone was and how passionate they were about continually learning and sharing this knowledge…"
3092
Number of hours spent on training in 2018
90%
Percentage of staff that are developers
5
Average number of years that staff stay at Sandfield
360°
City views from the office!